Telling the Time for Adults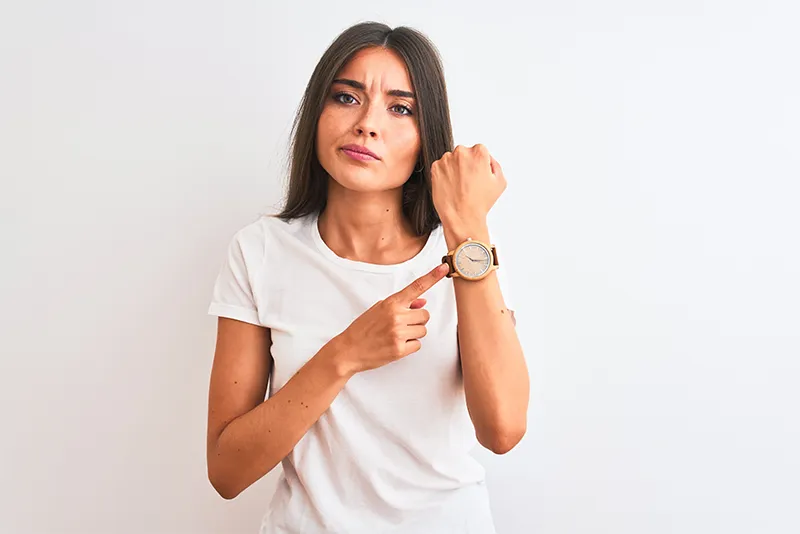 Has telling the time always been a struggle, perhaps due to a specific learning difficulty? Do you feel stressed or embarrassed by not being able to tell the time? Do you need accurate time-telling for your work?
It's not too late for you to learn.
EasyRead Time Teacher's clocks and watches offer a simple new learning process. Just three steps and you'll soon be able to read the time on the clock face.
Try it – you could be pleasantly surprised!
With an EasyRead clock you can instantly follow 3 steps and learn to read the time. It's easy for anyone to understand and learn:
Read the number at the end of the long hand
Say which side the long hand is pointing to: 'Minutes Past' or 'Minutes To'
Read the number at the end of the short hand
Say it like this: "8, "minutes to", "2".
It really is that simple!
This clock design helps you read the time in the 'Minutes Past or Minutes To' style.
EasyRead Time Teacher also make clocks which help you read the time and express it in a digital, or 24-hour style. We call these our 12/24 Hour products.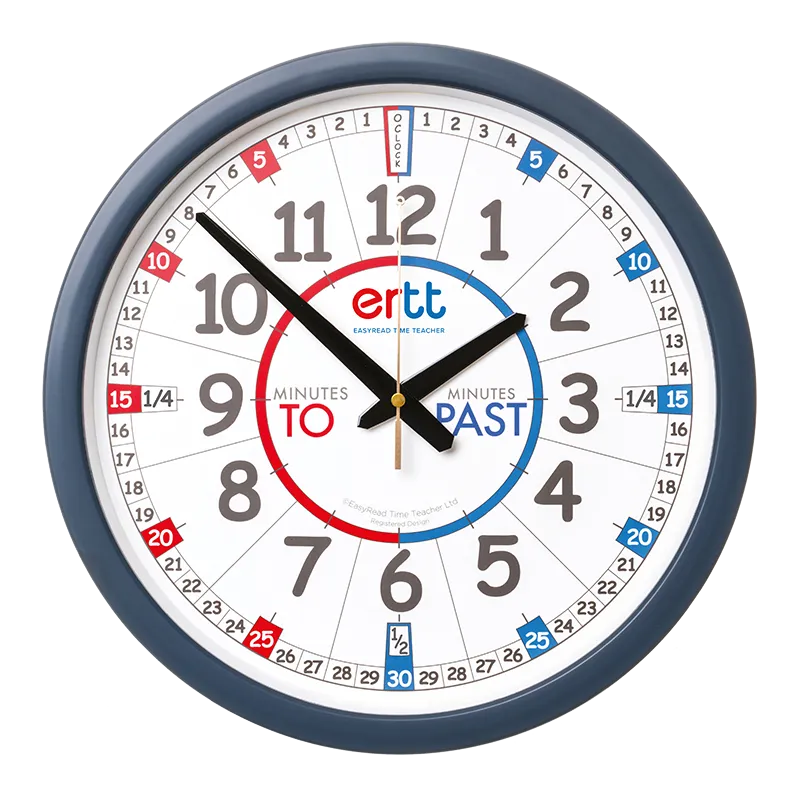 Keep up to date
Join our mail list and receive occasional news and offers from EasyRead Time Teacher.
We hate spam too and we promise we'll never share your email with third parties.