As the new term gets underway, we have been taking a look at some of the teachers who have been making good use of our time teaching clocks and classroom resources. All of our products are designed to support teachers with practical, specialist resources, and encourage children to enhance their learning with engaging activities and accessible resources. But don't just take our word for it: join us as we shine the spotlight on our full range of classroom clocks and resources.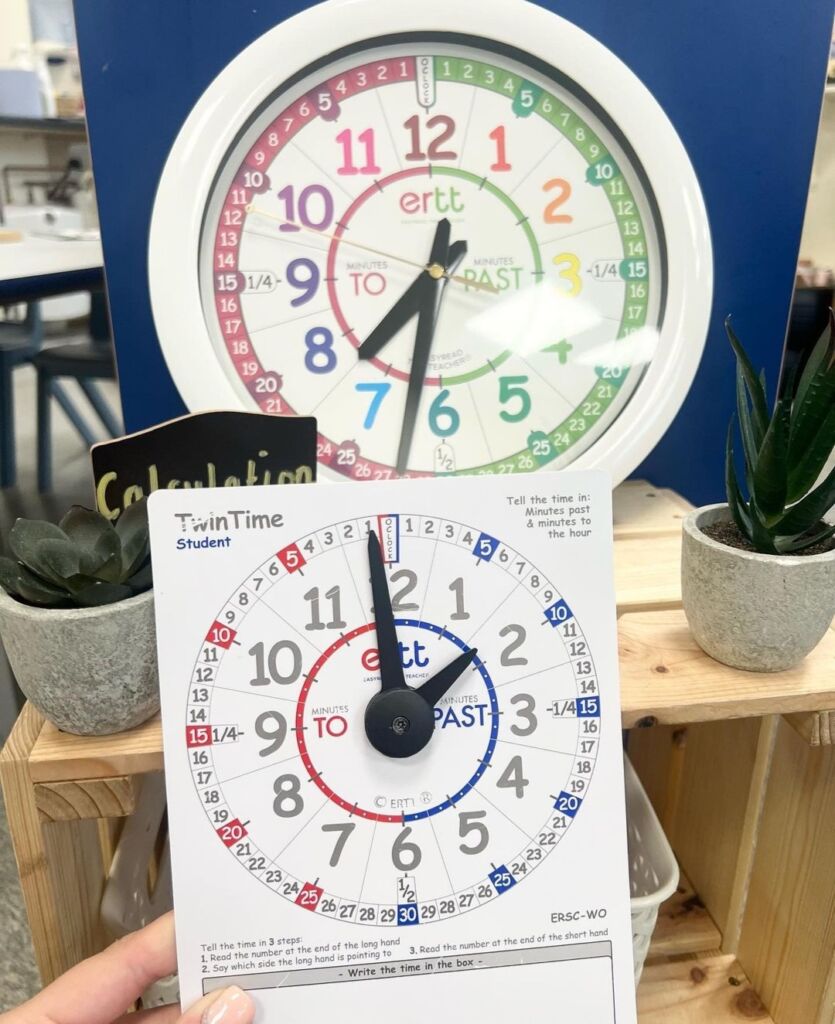 "Telling the time is a fundamental skill, and it's so important to get the teaching of time right (..) I can't wait to teach time, so I can use some of the great resources provided by EasyReadTimeTeacher. I can't wait to have a time monitor, so that the children can all have a turn wearing the watch. I think they will love using it to tell the time."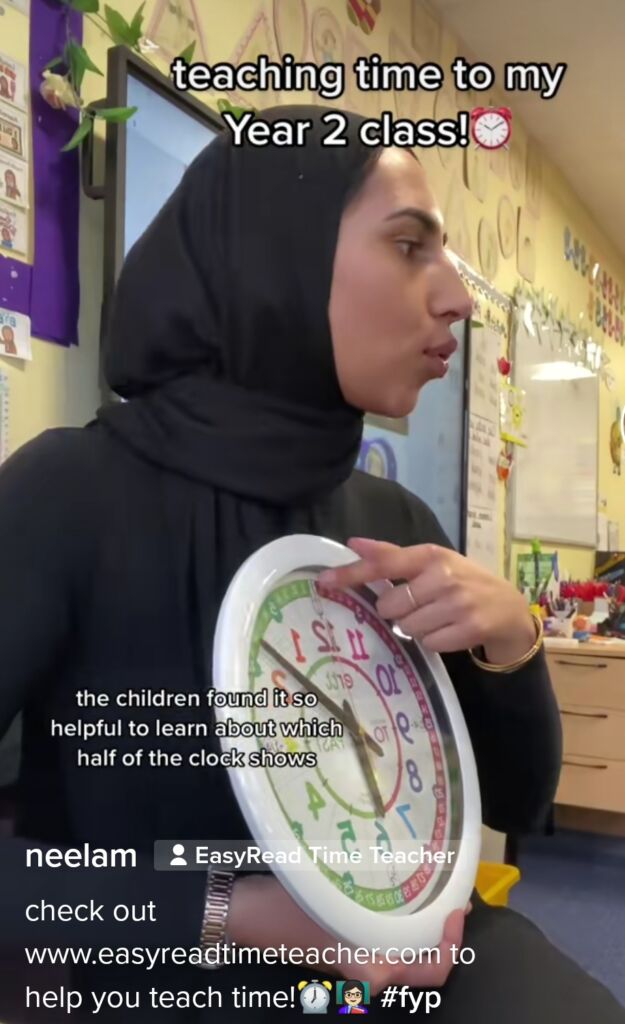 "The children found it so helpful to learn about which half of the clock shows past and quarter, including all the different intervals, because it is colour-coded! They also have these really cool children's watches, which have the exact same face as the teaching clock, so I will definitely be putting this up in my classroom!"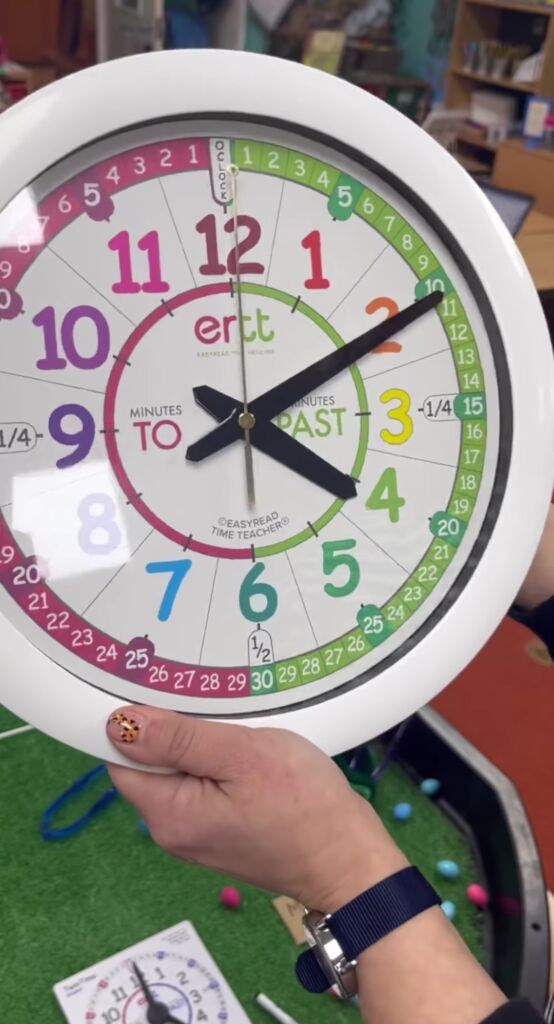 "@easyreadtimeteacher has got you sorted with their incredible telling the time bundle. (..) I love how bright and colourful these products are and know they will be a super addition to our time teaching. I know they will especially love wearing the watch! For those working in older year groups, the breakdown of minutes is so helpful as it's so visual for the learner.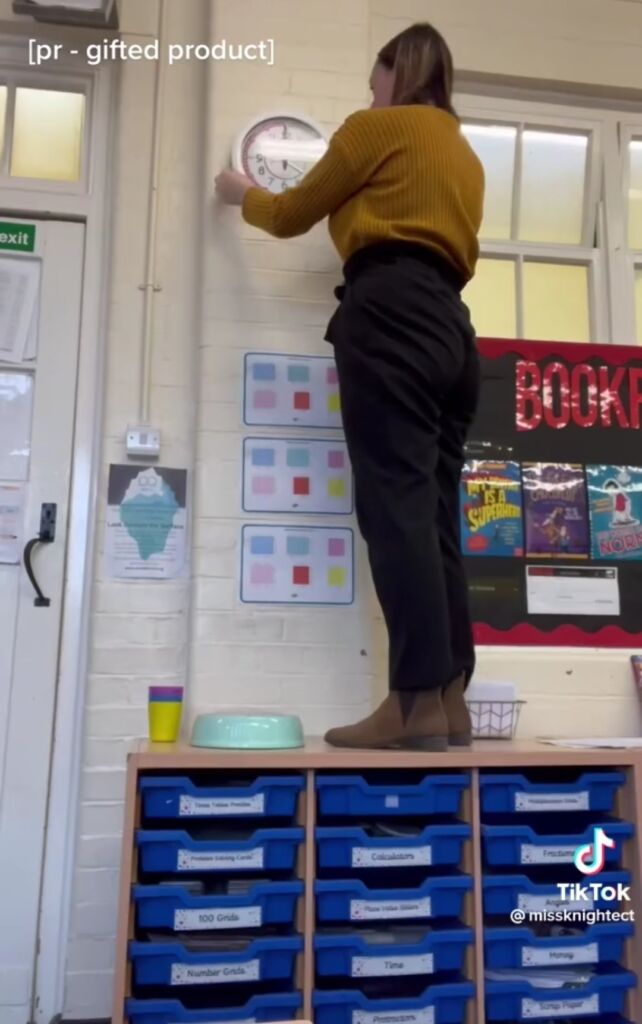 "Telling the time is obviously such a key foundational maths skill, but also one that is really tricky. But thanks to Easy Read Time Teachers' range of products it has become so much easier. I wish I had discovered these products when I was teaching time a few months ago but I will definitely be using them next time around. Nevertheless, I'm hoping that this clock will now stop my class from asking what time it is and how long until lunchtime!"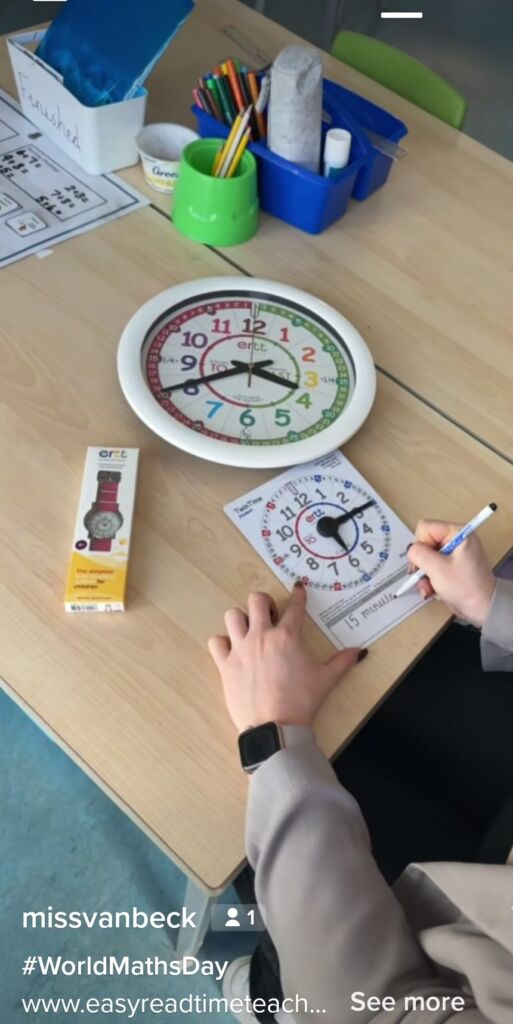 "Easy Read Time Teacher has this amazing wall clock which I just absolutely love: it splits up the concept of time really simply and it's a great visual for children to use. And I just love the student teaching aid that they can write on with whiteboard pens. I love the durability of this and it's great for working through problems with children one-to-one."
Our Classroom Resources
Making a real difference has always been our key aim here at Easy Read Time Teacher, and we are delighted to see that our time-teaching products are supporting learning in schools across the country. If you are searching for high-quality time teaching clocks, then explore our full range today and find the perfect resources for your class.