If you are looking for an educational stocking filler, or something that will have a practical value for a child this Christmas, then look no further than our time teaching watches for children. Designed with simplicity and confidence boosting in mind, these colourful, bold watches are ideal for children aged from 4 years old, who are starting to learn to tell the time at school. Should you be considering putting one under the tree for your child or grandchild this Christmas, here are just a few things to think about when buying children's watches. 
What colour they like
This is the all important factor and at EasyRead we appreciate how particular children can be when it comes to the colours they like, or dislike 😂.  That's why we've designed our childrens watches with a choice of faces and coloured straps. 
Our children's watches – clock face choices 
You can choose from a rainbow or red and blue face for our standard style watches: 
Or, choose from a black or white face for our camouflage style watches: 
Our children's watches – strap colour choices 
Standard time teaching watches – come with a choice of lime, navy, pink, red, blue, grey and purple straps. 
Camouflage watches – come with a choice of blue camo, green camo or pink camo straps. 
Waterproof watches – come with a choice of navy blue or purple straps.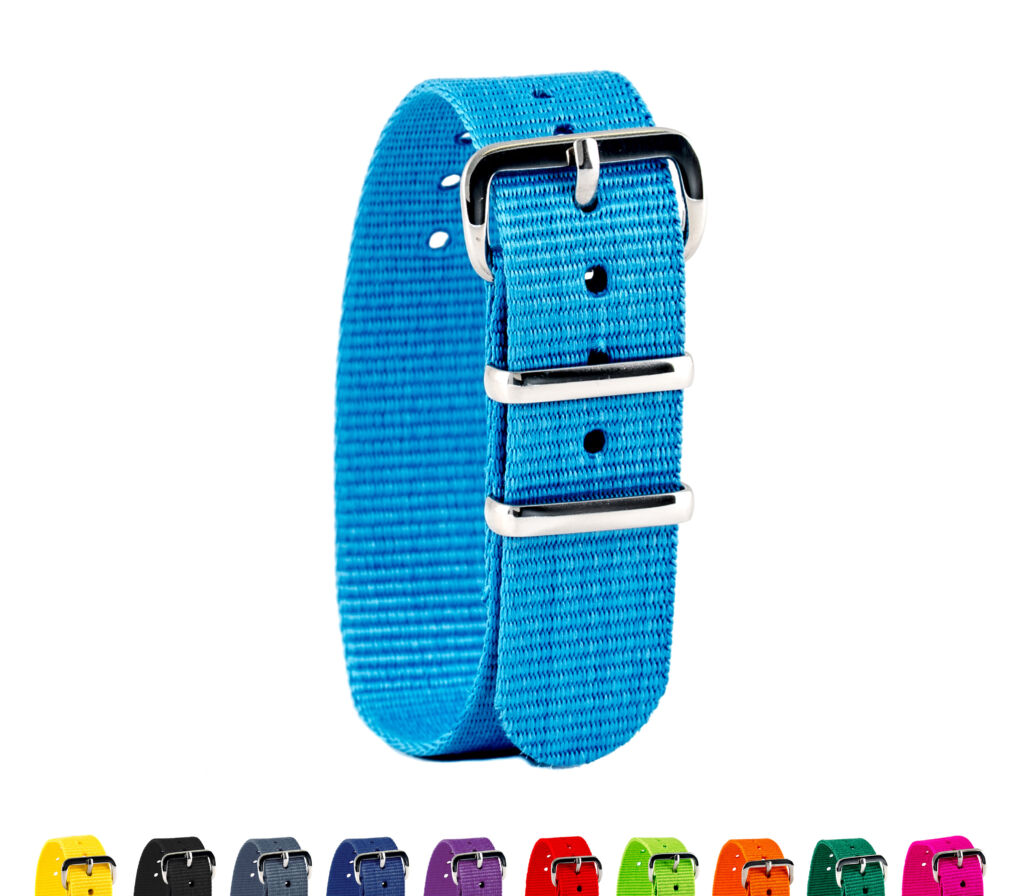 If you can't find their favourite colour here, why not personalise with one of our coloured extra straps? Sold separately, these straps enable you to customise the watch to suit each child's preferences. Our full list of extra strap colours are: 
Black

 

Blue

 

Blue camo

 

Green

 

Green camo

 

Grey 

 

Lime

 

Navy Blue

 

Orange

 

Pink

 

Pink Camo

 

Purple

 

Red 

 

Yellow

 
What method they are using to tell the time
When it comes to choosing watches for children to support their learning, it's important to know what method they are using to tell the time. Here in the UK, children are generally taught in minutes past and to the hour so our 'Past & To' method is the best choice to complement what they are learning in school. Our customers across Europe and worldwide, often prefer to buy watches that help to support children in learning 24 hour time, which is why we also offer our watches with a '12 & 24 hour' time teaching method. Simply select the most appropriate one when you configure your watch. 
What they are likely to be doing when wearing the watch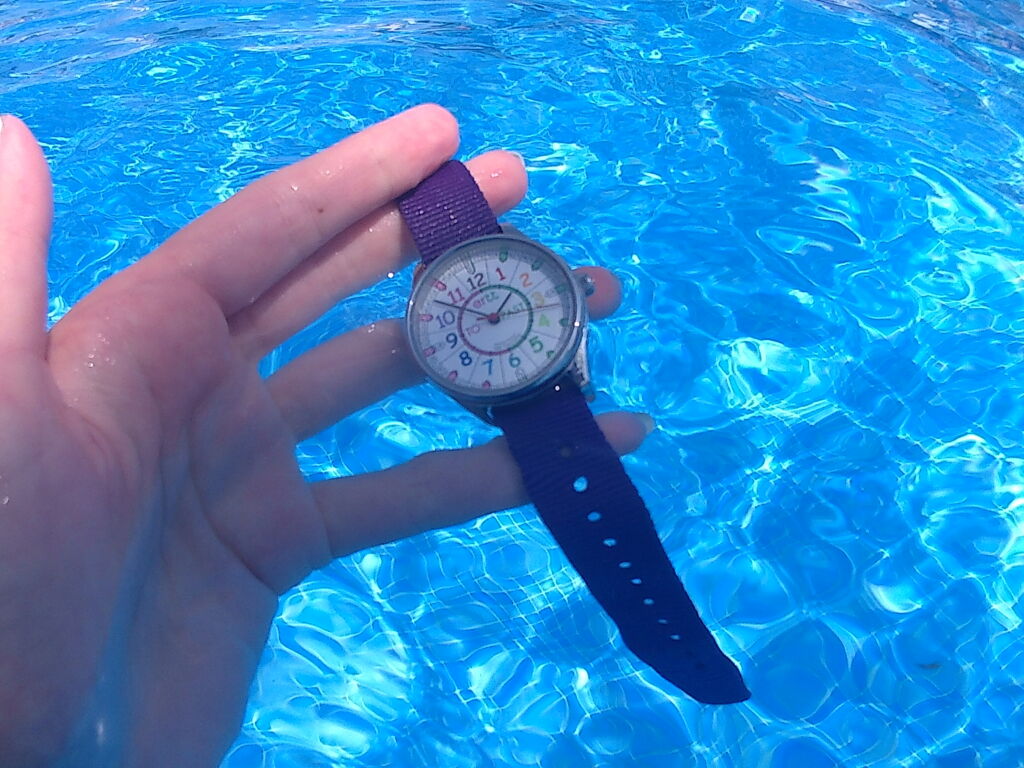 We know that children can be involved in many different activities, so you can't always plan their outfit and accessories to be suitable. If, however, you know that they take part in water based activities or are likely to be found splashing in a puddle, then our waterproof watches are a good choice.   
All of our watches are water resistant, but our waterproof varieties are waterproof to 50 metres and are therefore perfect for little swimmers to keep an eye on the time. 
Top tips on gift wrapping watches for children this Christmas
Now that you know the colour, style and functionality you need from our children's watches, it's time to get creative with your gift wrapping. All our watches come in a colourful box with a clear pane so you can view the watch face. They're simple in shape and design and small enough to wrap with those odd bits of wrapping paper you have left over after doing all the big presents, but if you prefer to think outside the box, here are a few creative Christmas wrapping ideas: 
If you are also buying a doll or teddy bear for your young recipient, why not take the watch out of the box and place it on their wrist for a double surprise!

 

Use a cardboard tube or rectangular box and place the watch box inside. Cover in crepe paper or wrapping paper and seal the ends with ribbon to make a cracker shaped gift.

 

Take a large plastic jar and fill it with pom poms, feathers or other soft craft supplies. Place the watch box in the middle and cover it with the craft items so you can't see it from the outside. Finish the jar with a ribbon, bow and gift tag or wrap the entire thing for an extra few seconds of fun.

 
Click here to browse our full range of time teaching watches for children.