After a long break due to the Coronavirus pandemic, schools are finally set to re-open in England and Wales from the start of September, ready for the autumn academic term. With such a long break from education for many children, it is going to be hard getting back into the routine of classroom learning and getting up early in the mornings ready for the school day ahead. That's where our products can help. 
At EasyRead our time teaching clocks and watches are the perfect back to school gift for young children who are learning to tell the time.  Not only are they a great reference point to support classroom learning, but they can also help your child to keep track of the time during the school day – for example what time to get up, what time they need to be ready to leave and of course home time! 
Let's review some of our most popular products that can support your child to learn to tell the time: 
Time Teaching Wall Clocks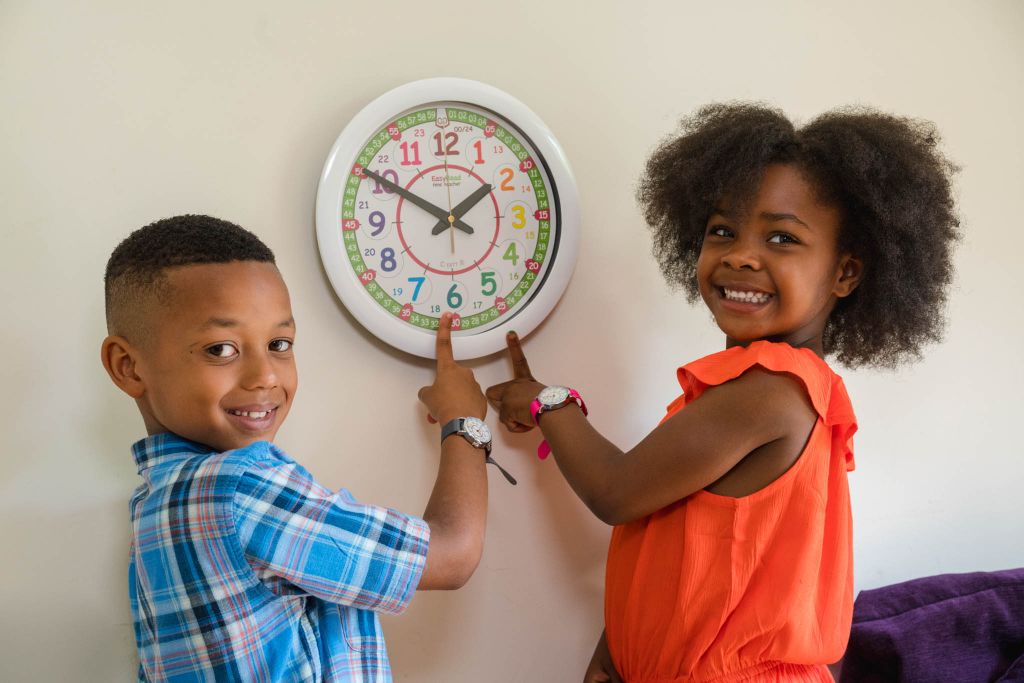 If you are looking for a first clock for your child, then our EasyRead time teaching wall clocks tick all the boxes. 
They are: 
Clear and easy to read

 

Silent – no ticking hands

 

Feature our simple time teaching system – choose from the 24 hour or 'past and to' method

 
You can choose from a rainbow, white or red and blue face to accommodate your child's preferences or the colour scheme of the room where you are going to hang the clock.  
Please click here to shop for our time teaching wall clocks. 
Time Teacher Watches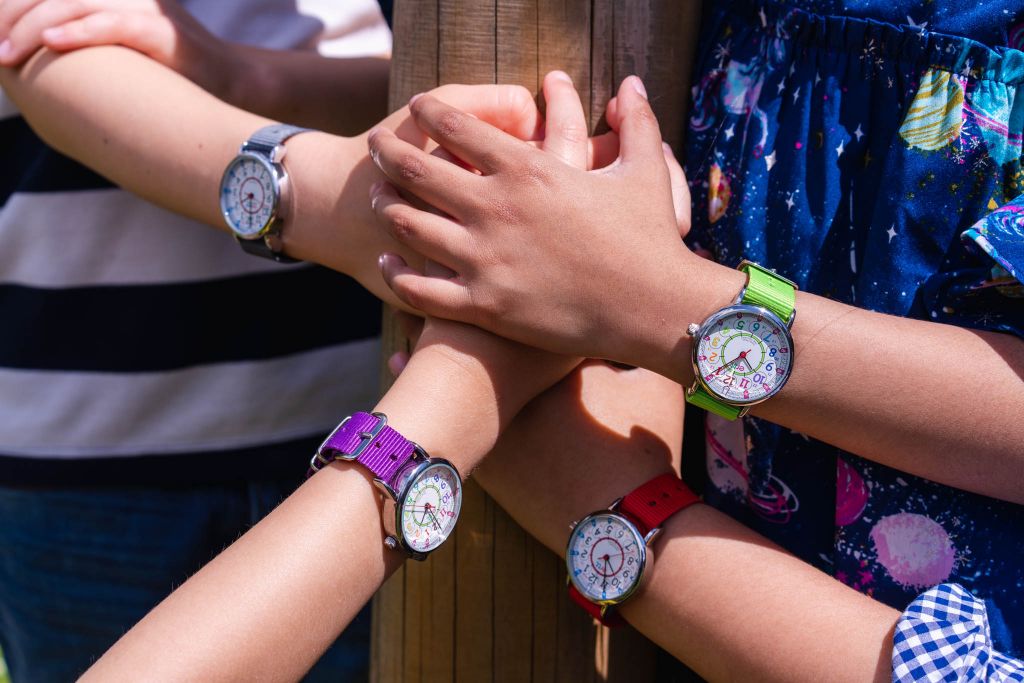 The best way to learn a new skill is to immerse yourself in it, so by wearing a watch your children can take time telling with them wherever they go.   
Our time teacher watches are available in a wide range of colours, with a number of different strap styles to choose from including bright colours and camouflage designs.  They are: 
Battery operated

 

Available in water resistant or waterproof varieties

 

Designed to fit wrists from 12cm to 18cm in circumference

 
Our watches make the perfect back to school gift and we are sure your child will love showing off their new watch to their friends in the playground.   
Please click here to browse our range of time teaching watches. 
Fun and Games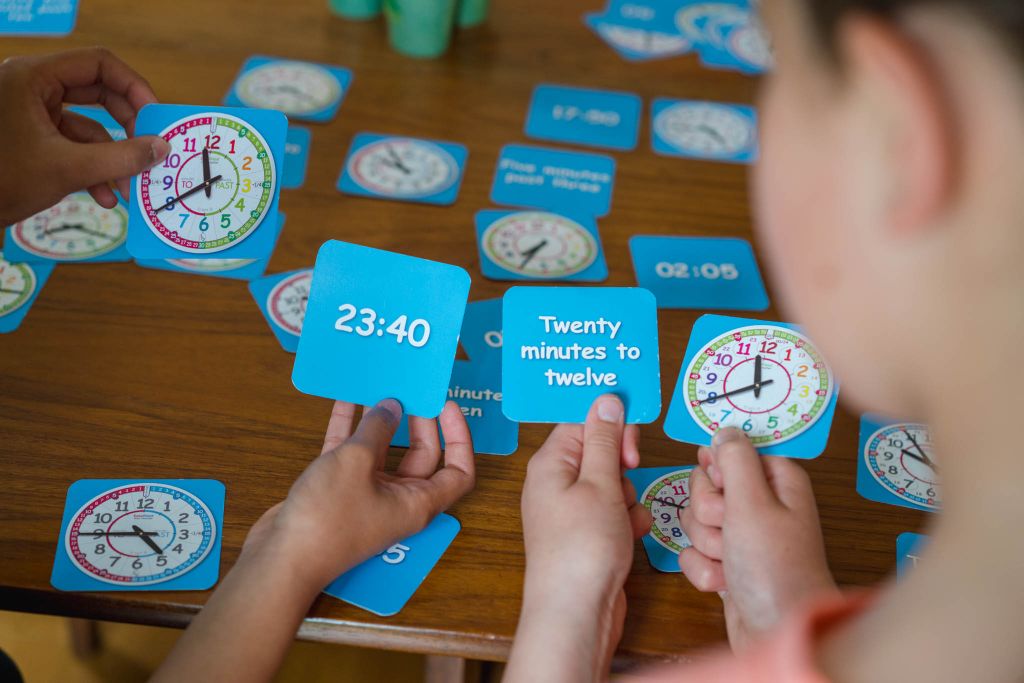 It's not all about the hard work, learning to tell the time can also be a fun activity that all the family can enjoy. Who can resist a game of snap with our Tell The Time Cards? 
The perfect after school game, our Tell the Time Cards let the learning continue in a fun, family oriented way. 
Coming Soon – our time teaching alarm clocks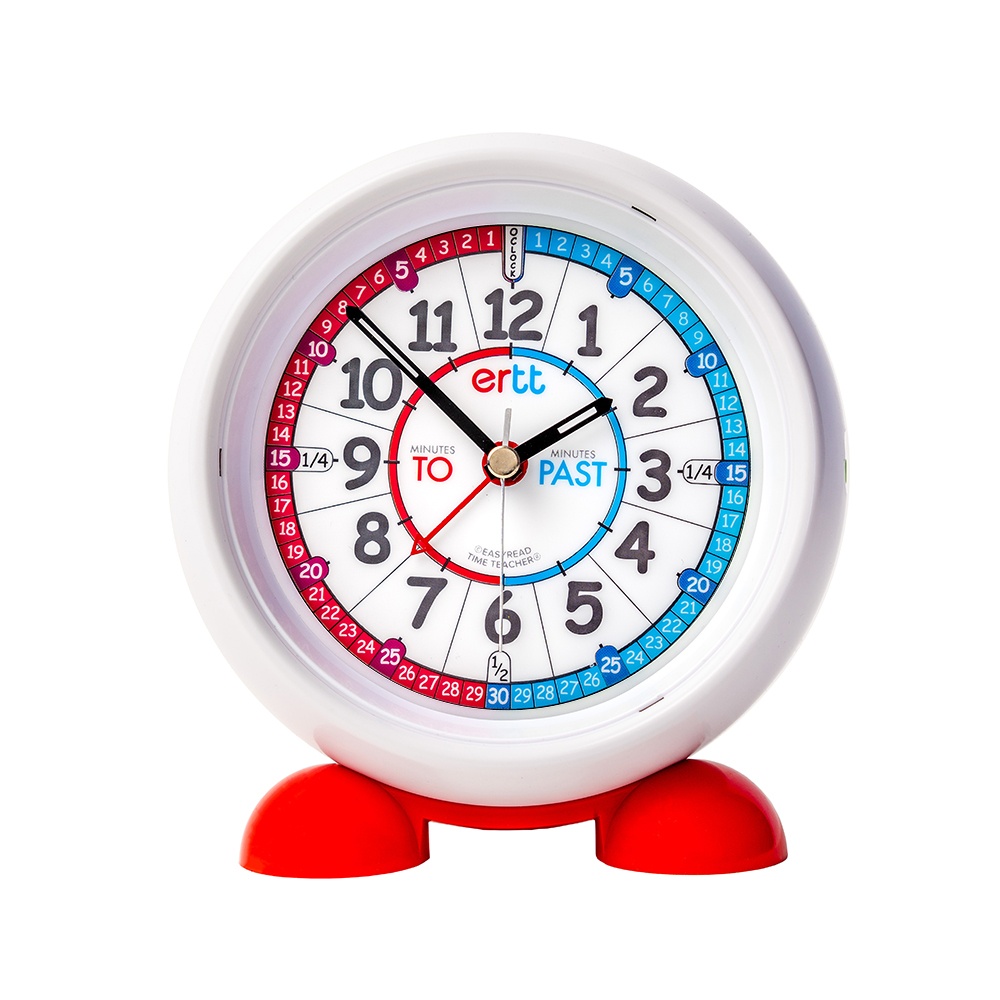 We're delighted to announce that the wait is almost over, as our popular time teaching alarm clocks will be back in stock very soon.  With silent hands and built in night light, our alarm clocks are the perfect bedside companion for little learners. 
Please click here to message us if you'd like to pre-order an alarm clock. 
We also offer a range of teaching resources to help out in the classroom so please click here if you are a teacher looking for new ways to make time teaching fun. 
Wishing you all a safe and happy return to school and we hope our products help to make learning a little easier.