At the time of writing this blog, 24 March 2020, the UK is nearing the end of its first day of lockdown due to coronavirus.  In Australia, government guidance is becoming stricter but at this stage, schools are still open and people are still going to work.  Here's our description of what EasyRead Time Teacher is doing in response to the coronavirus crisis.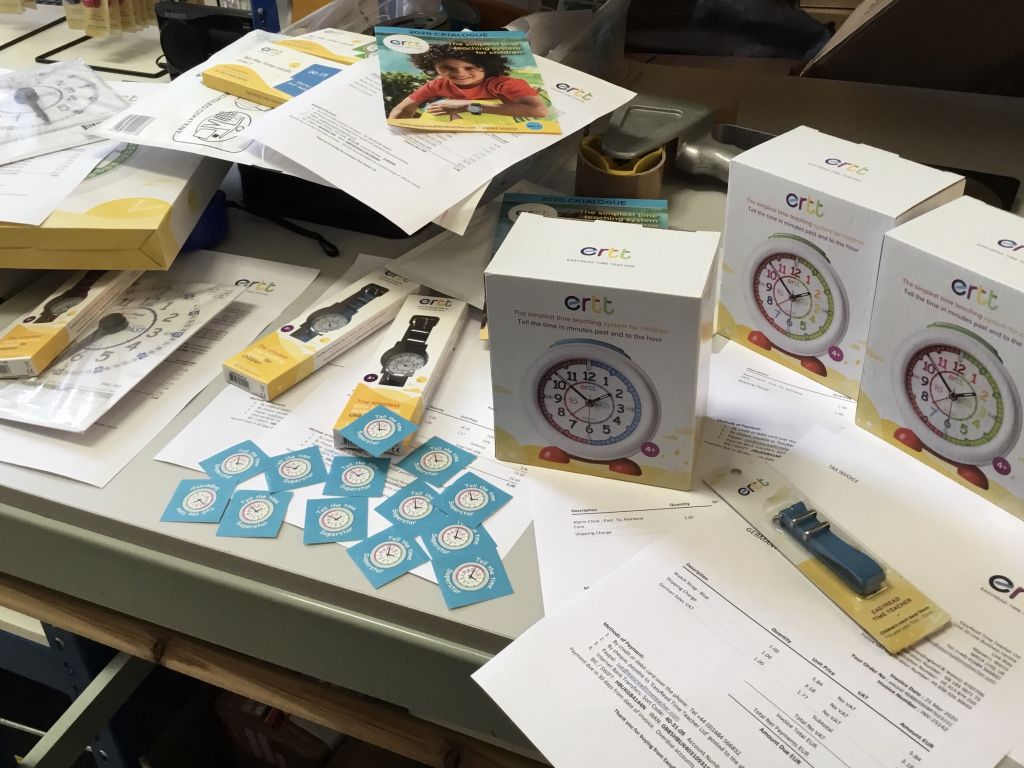 UK
EasyRead Time Teacher UK operates from a small warehouse in Malvern, Worcestershire.  Normally there are three of us working from an office above the warehouse.  Malvern is a small rural town and we all live within walking distance of the warehouse.
We've been working from home since 16 March for all our office & computer-based activities.  Each day, one of us goes to the warehouse to pack up your orders and receive deliveries.  Large cartons are collected from the warehouse by UPS.  We dispatch small parcels by taking them to the local Post Office.  We've decided to continue accepting your orders and dispatching them, because:
We can easily adhere to the UK government's social distancing guidance.
We're regularly cleaning hard surfaces and washing our hands.
We're supplying products that are useful to all the families who are now home educating their children.
Australia
EasyRead Time Teacher Australia operates from a small warehouse in Freshwater, NSW, which is attached to the owner's house. We're following the same social distancing and hygiene practices as in the UK and only need to leave the premises to visit the post office. We've decided to continue accepting your orders and dispatching them for the same reasons as our UK office.
Europe, USA & Canada
Orders placed on our website from Europe and North America are dispatched from our UK warehouse.
How we can help
While the children are at home, it's a great opportunity to really get to grips with them learning to tell the time.  EasyRead Time Teacher offers the simplest and most effective way to do this.
Although we're running short of a few specific items, generally we have plenty of stock in the UK and Australia of our fantastic time teacher clocks, watches, learning aids and games.  We've also created some free downloadable teaching resources, including a Home Education Day Planner.
We'll be drawing attention to all the ways we can help on our social media channels in the next few weeks.  Meanwhile, stay safe everyone and we'll do our best to support you.