As students up and down the country return to school after Easter, now is the perfect time to stock up on the latest and best teaching materials for your classroom. As an educator, you know how important it is to have the right tools to help your students learn and stay on track, and with a variety of specialist designs and colours to choose from, our teaching time clocks are perfect for any classroom or teaching style. Our classroom resources, including playground clocks and card game resources, are perfect for daily use in a classroom and ensure that you have a consistent approach to teaching time. So, get ready for the new term with confidence and ease, and let our range of time-teaching products do the hard work for you.
Time Teaching Clocks
If you are planning on introducing your pupils to the concept of time this term, or building on their existing time-telling skills, then our time teaching clocks are an excellent resource for your classroom wall. Our clocks are specially designed to contain all the information that a child needs to learn how to tell the time, with easy-to-read numbers and colour-coded segments to ensure every student can access the resource from any part of the room.
View our full range of teaching time clocks here.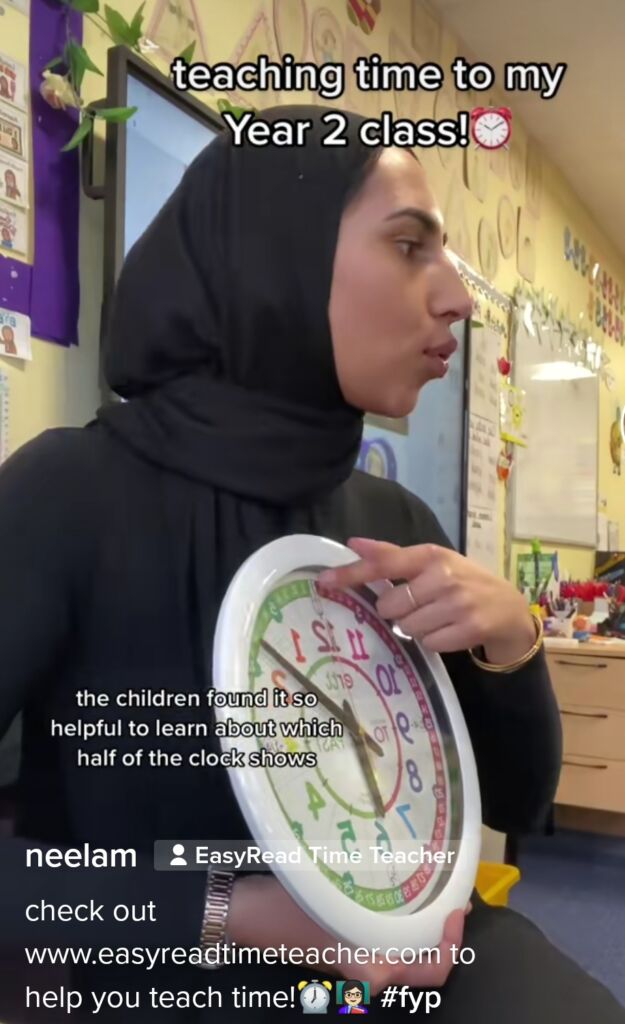 "The children found it so helpful to learn about which half of the clock shows past and quarter, including all the different intervals, because it is colour-coded! They also have these really cool children's watches, which have the exact same face as the teaching clock, so I will definitely be putting this up in my classroom!"
Twin Time Cards
Our TwinTime Student Cards offer an excellent and engaging opportunity for pupils to practise telling the time. Each card can be used individually, for a more formal test, or in groups to encourage pupils to support each other and are also an effective resource for introducing students to elements of the primary school numeracy curriculum. The cards are designed to be durable and long-lasting, as well as easy to maintain, with a high-gloss, write-on wipe-off PVC sheet, and ample room for the students to fill in the time displayed on the clock.
View our TwinTime Student Cards here.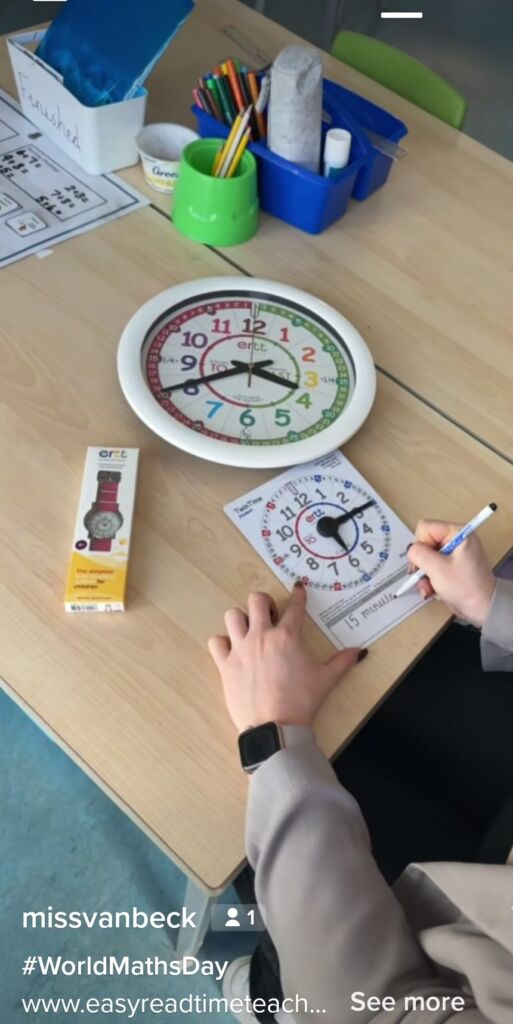 "Easy Read Time Teacher has this amazing wall clock which I just absolutely love: it splits up the concept of time really simply and it's a great visual for children to use. And I just love the student teaching aid that they can write on with whiteboard pens. I love the durability of this and it's great for working through problems with children one-to-one."
Watches
Our EasyRead wrist watches come with the same clear face designs and teaching methods as our clocks, for a consistent and comprehensive approach to teaching time. Whilst many of your pupils will no doubt already have their own watches, having a designated classroom watch offers many opportunities for pupils to practise their time-telling abilities. For example, the pupils can take it in turns to be the class Time Monitor, who keeps track of their daily routine, or who the other students can ask to tell them the time, creating an engaging and practical time-telling environment that encourages all pupils to participate.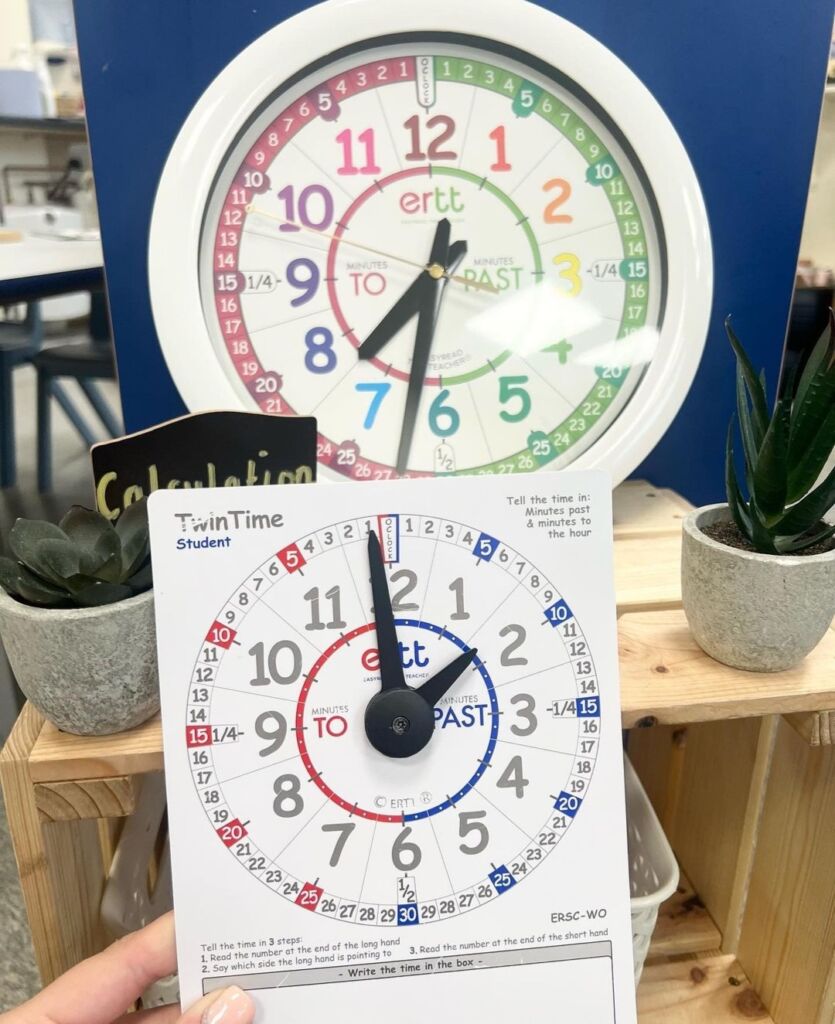 "Telling the time is a fundamental skill, and it's so important to get the teaching of time right (..) I can't wait to teach time, so I can use some of the great resources provided by EasyReadTimeTeacher. I can't wait to have a time monitor, so that the children can all have a turn wearing the watch. I think they will love using it to tell the time."
Playground Clocks
Our range of Playground Clocks feature similar face designs to our classroom clocks and watches, reinforcing their learning with uniform designs that contain all the information they need to practise telling the time during breaks. The durable and reliable weatherproof clock can be used anywhere in the school, including outdoor spaces such as playgrounds, gardens and school entrances. The powder-coated steel frame with toughened glass ensures durability and longevity and is designed to withstand harsh weather conditions, making our playground clocks a worthwhile investment in your students as they learn to tell the time themselves.
Stock up on Classroom Resources for this term
Now is the perfect time to stock up on the latest and best classroom resources for your class. Our range of classroom resources, including clocks and card games, are perfect for daily use in a classroom and ensure that you have a consistent approach to teaching time.
Find the right resource for your pupils and your classroom, or explore our range of resources for use at home, in our full range of time teaching products.