Helping children master telling the time is a brilliant thing parents can do during the long days at home.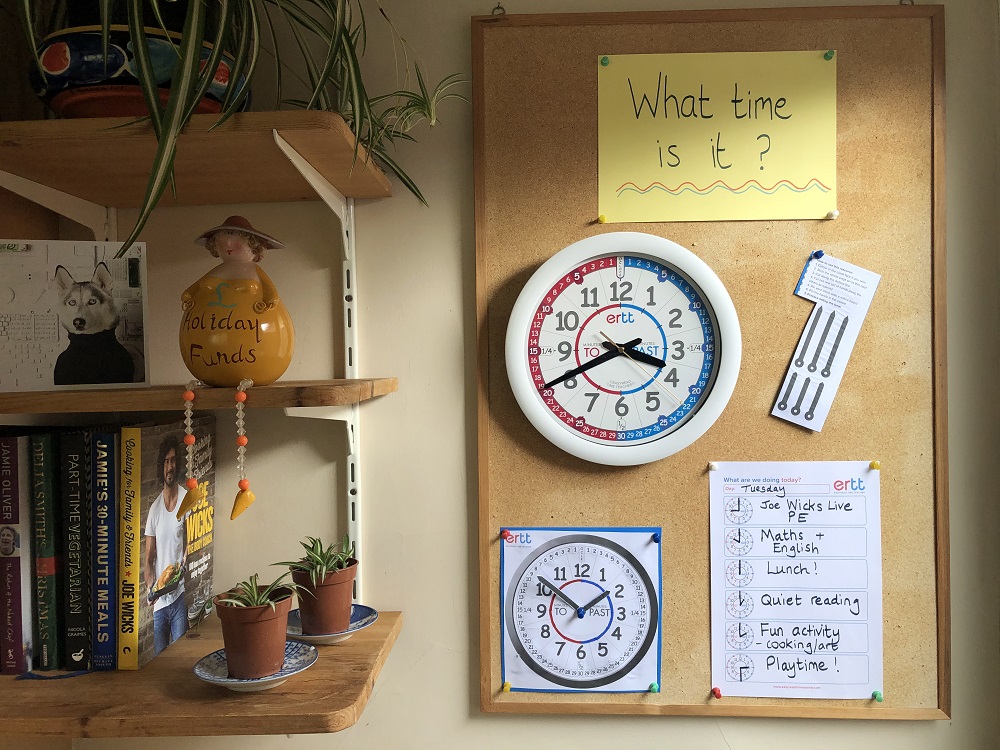 If you're not a teacher, knowing what to teach your children during home schooling can be baffling. There's no better time to focus on an important life skill: telling the time.
With schools closed worldwide, parents find themselves thrust into the role of teacher—a role most feel poorly-equipped to inhabit. Most primary schools are advising parents to have fun with their children, try some of the ideas they suggest, but without expecting them to stick to a rigid schedule, make learning fun for everyone.  At a time when we're all struggling to get used to our new normal, parents need learning activities they can understand and feel confident sharing with their children.
Knowing how to tell the time is an important skill that not all children master by the time they leave primary school. In fact, one fifth of young adults struggle to tell the time on an analogue clock, relying on digital devices instead.  But it's no wonder. Teaching time to a class of thirty children with varying needs, strengths and attention spans is complex, and inevitably, curriculum pressures mean it's time to move on before all children are secure. Most teachers would agree that if they could sit one to one with each child and teach at a pace that suits them, the journey to understanding analogue time would be easier, quicker and far more enjoyable for both student and teacher. Now seems like the perfect opportunity for parents to smooth their children's time-telling journey.
Here at EasyRead time teacher (ERTT) we have developed a range of clock faces that make telling the time easier for children than using traditional clock faces.  Alongside easy-to-read hour numbers, our clocks feature numbers for minutes past and to, as well as clearly-marked halves and quarters.  This extra information means children have fewer hurdles to overcome to be successful time-readers. For parents, who may not have taught time before, having a clock that makes explaining analogue time easier is welcome.
ERTT's three-step method makes things even easier: read the number at the end of the long hand, check whether it falls on the minutes past or to side, read the number at the end of the short hand. Job done. It's not how time is traditionally taught but removing some of the obstacles means children get to the good bit faster and can build up their concepts from a position of accomplishment.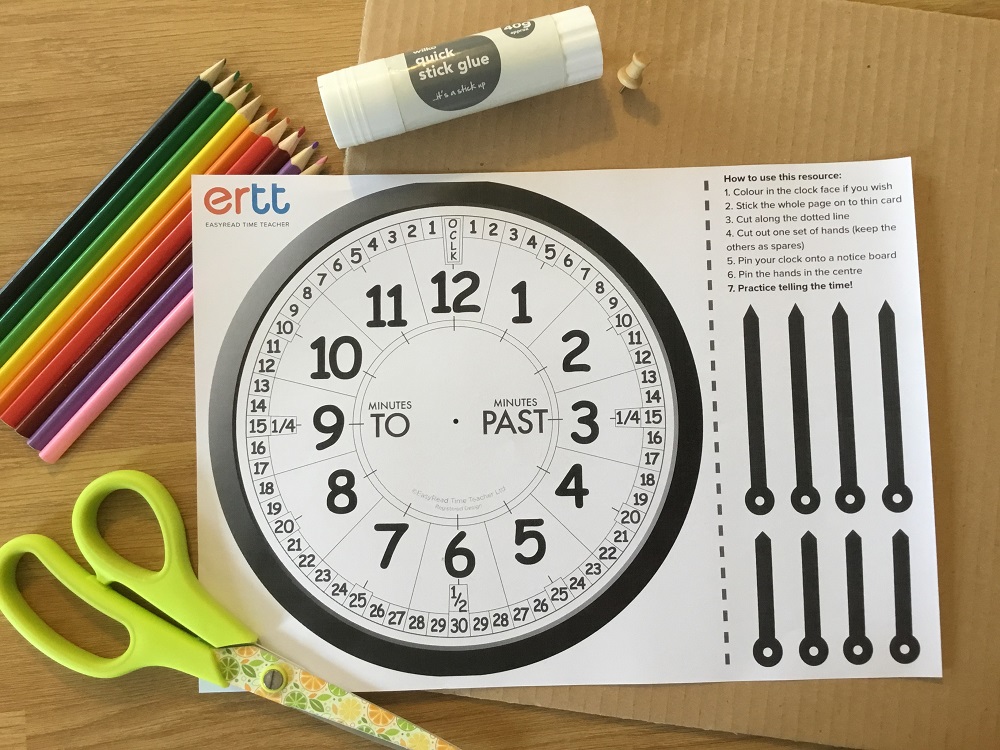 We are sharing some free resources for parents and children to use while schools are closed. Our clock face pdf can be printed out, stuck on card and sticky-tacked to a wall. Referring to the clock little and often will give children a regular learning experience that will help build competence and confidence. We are also sharing ideas on our social media channels for how parents can use their clock to boost their children's time-telling skills. Every little helps and we hope this will be just what parents need with all this 'time on their hands'!