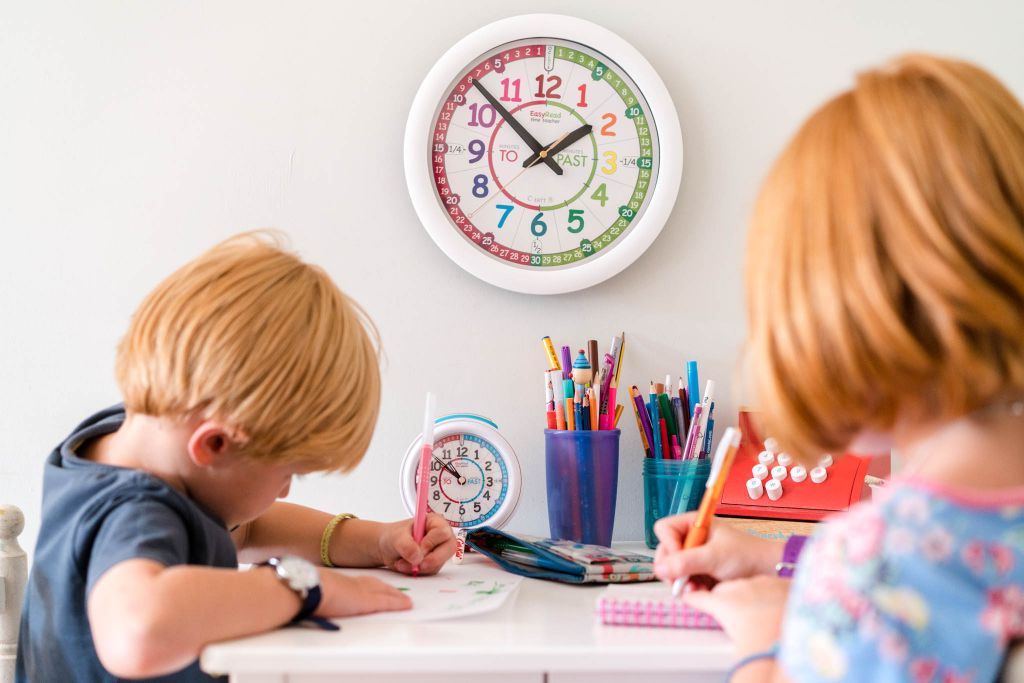 The beginning of a new year is the ideal time to take on new ventures and set targets for the year ahead. Aside from the traditional new year's resolutions, like eating healthier foods and losing weight, you could look to teach your child how to tell the time in 2020, which is made very easy with our fabulous EasyRead time teaching products.
We've all been there. As a young child, learning how to tell the time is difficult to get your head around at first, but it doesn't need to be. With the right guidance, learning this important life skill can be very straightforward and mastered within no time.
Additionally, employing the most effective time teaching system will make the learning process a lot easier for you and your child. With that in mind, if your new year's resolution is to help your child to learn how to tell the time in 2020, you should use our award-winning time teaching products and here are the main reasons why.
Make Learning Fun
Amongst many other things, our EasyRead time teaching products, such as our EasyRead Wrist Watches and EasyRead Wall Clocks, do a great job of making a tedious task fun and enjoyable for children, which is crucial in keeping them engaged with learning.
With their bright colours and eye-catching designs, our time teaching watches help to bring time to life for children, making them more likely to absorb information than when learning from a clock or watch that has a dull design.
Simple, Yet Effective
At EasyRead Time Teacher, we are proud to say that we offer the simplest time teaching system for children. Our unique system, which has been endorsed by educational professionals around the world, allows children to learn how to tell the time quickly and efficiently.
Compliment Your Child's School Life
Another thing which makes our products so effective is that they tie in with and complement what your child is learning at school. At EasyRead Time Teacher, we sell a range of products that are designed to help teachers, so we have a good understanding of what type of system children require when learning the time.
It takes the average child 2 to 3 years of school lessons to master the time. Our EasyRead products, which can be easily used at home and on the move, help to drastically speed up this process, without causing any unwanted confusion with your child's school studies.
Assisting your child with the learning of valuable life skills is something that will give you both a great sense of achievement, and a memory that you will cherish forever. So, why not help your child to learn how to tell the time with our EasyRead time teaching system in 2020?
For more information on our range of products, browse our collection or get in touch with our team.