Telling the time is an important part of the KS1 and KS2 curriculum and anything that can make this learning experience easier and more enjoyable for children is welcomed by teachers and classroom assistants. We've recently launched our brand new catalogue outlining our teaching time clocks and resources for schools, so let's look at some of the highlights. 
School clocks
If you are looking for the perfect school clock for the whole class to use, look no further than our time teaching classroom clocks: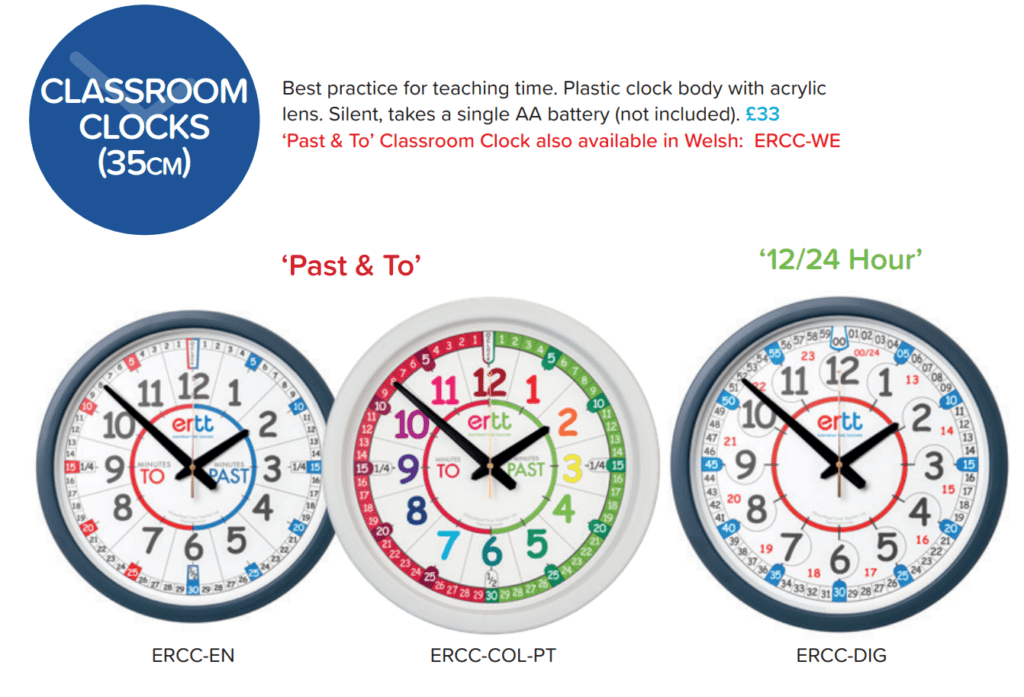 Available in a choice of our 'Past & To' and '12/24 Hour' time teaching methods and with a blue and red or rainbow face, these clocks are the perfect addition to your classroom walls. Ideal to be used in conjunction with our TwinTime learning aids, these clocks have a large, clear face design to be easily seen across the classroom. 
Playground clocks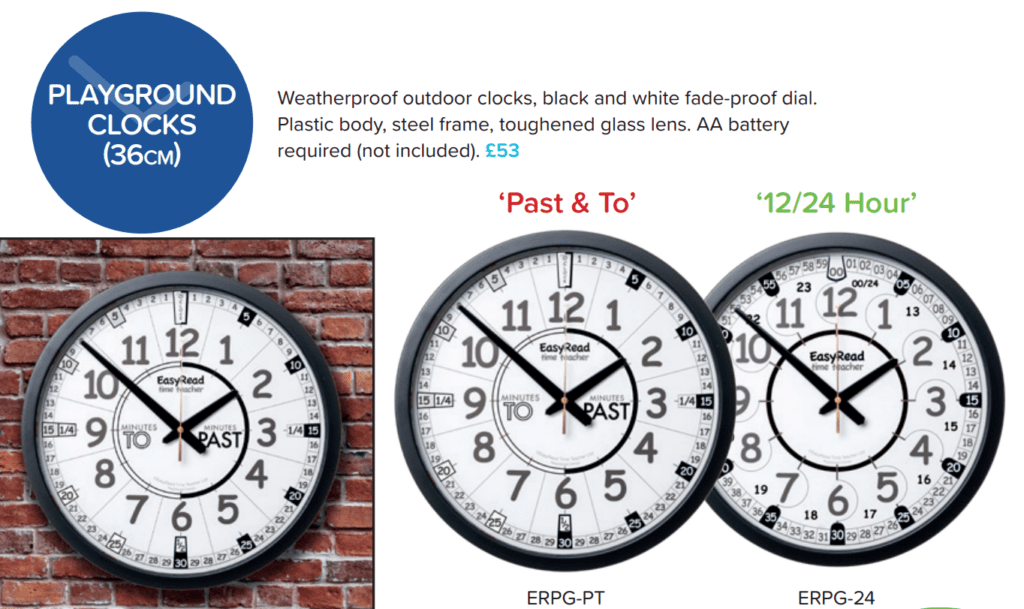 Learning doesn't have to stop at breaktime. With our playground clocks, children can practice telling the time whilst they are outside having fun, helping them to understand the concept of when playtime starts and ends. These robust, weatherproof clocks, with their toughened glass lens, feature the same simple time teaching system as our classroom clocks for great continuity of learning. 
Teaching aids for telling the time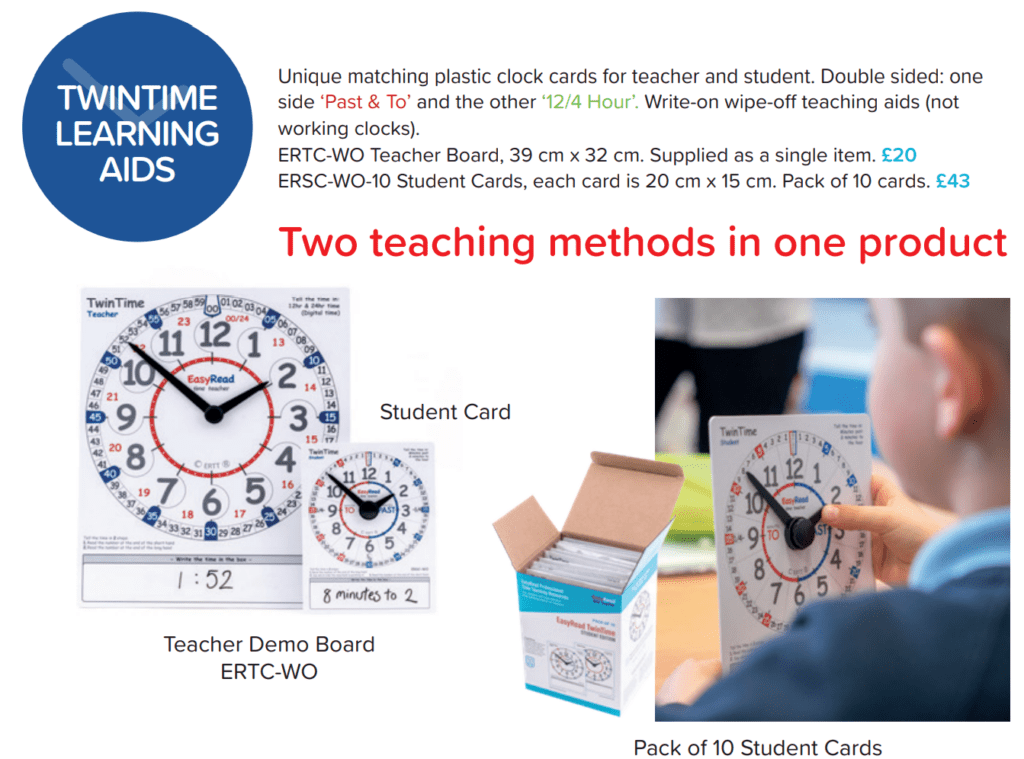 To make teaching time in the classroom more engaging we've designed these TwinTime classroom sets. Each set includes our popular time teaching classroom clock as well as teacher cards and student cards to enable students to practice their skills. 
Learning to tell the time at your club
We also recognise that learning to tell the time is an important skill that can be developed in extra-curricular learning, at after school clubs and in the provision of private tutors as well as during activities at Rainbow, Beavers, Brownies and Cubs.  
Our wall clocks, outdoor clocks and TwinTime teaching aids are perfect for helping children to learn and practice telling the time as part of your out of school activities. 
Download our catalogue today to find the right teaching time clocks and resources for your school or club. 
We're a family business dedicated to helping families and educators to make time teaching easier and more enjoyable. For over ten years we have been providing our products to parents, grandparents, schools and clubs around the world, helping to educate children and giving them confidence in reading the time. If you need any help in better understanding our products please get in touch with us.